Architecture
One United Nations Park is an unprecedented interplay of privacy and light—a balance that reflects the architecture's bold exterior and luminous interiors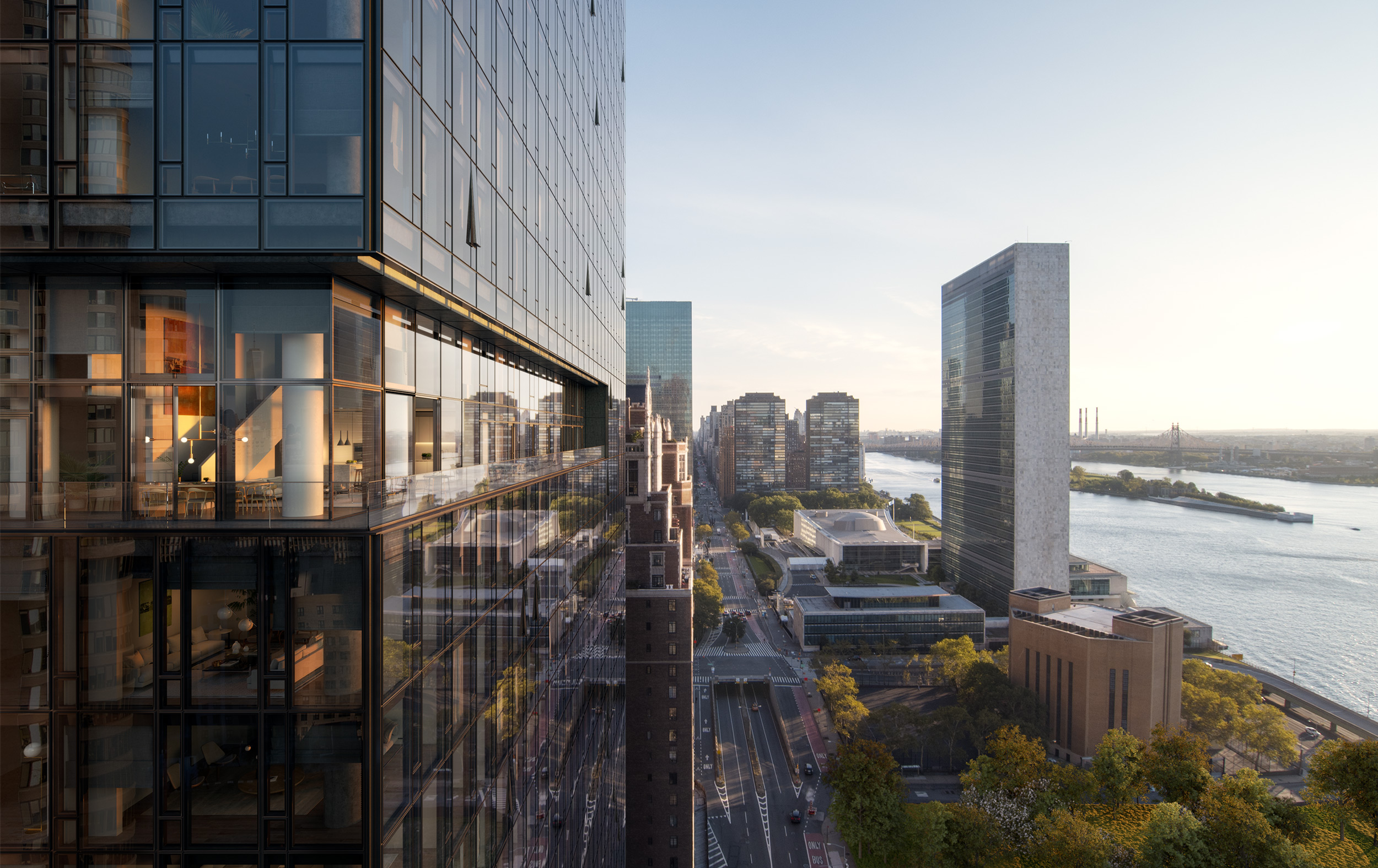 One United Nations Park is an essay on proportion and geometry
A layered black glass form that rises 460 feet above First Avenue in Murray Hill, One United Nations Park is Richard Meier & Partners' tallest residential tower in New York City.  One United Nations Park lies just south of the United Nations Headquarters between East 39th and East 40th Streets.
The building is a beautiful paradox: from outside, it is discreetly private; from within, it appears transparent

At 43 stories, the building rises above Midtown and overlooks the East River
The glass was carefully sourced to provide the crispest, clearest effect. Striking as well as warmly beautiful, it offers superior performance and the smoothest surface quality available on the international market.
The glass provides a clear view of the city from the interior, with abundant natural light streaming into each residence, while maintaining a consistent exterior. Residents occupy light-filled spaces, with many residences offering unobstructed views.
The building's travertine was hand-selected in the quarries of Tivoli, just outside Rome. The vein cut slabs— like those Mr. Solow chose from the same quarry for his building at 9 West 57th Street—showcase the stone's parallel veins and maintain a greater consistency of color.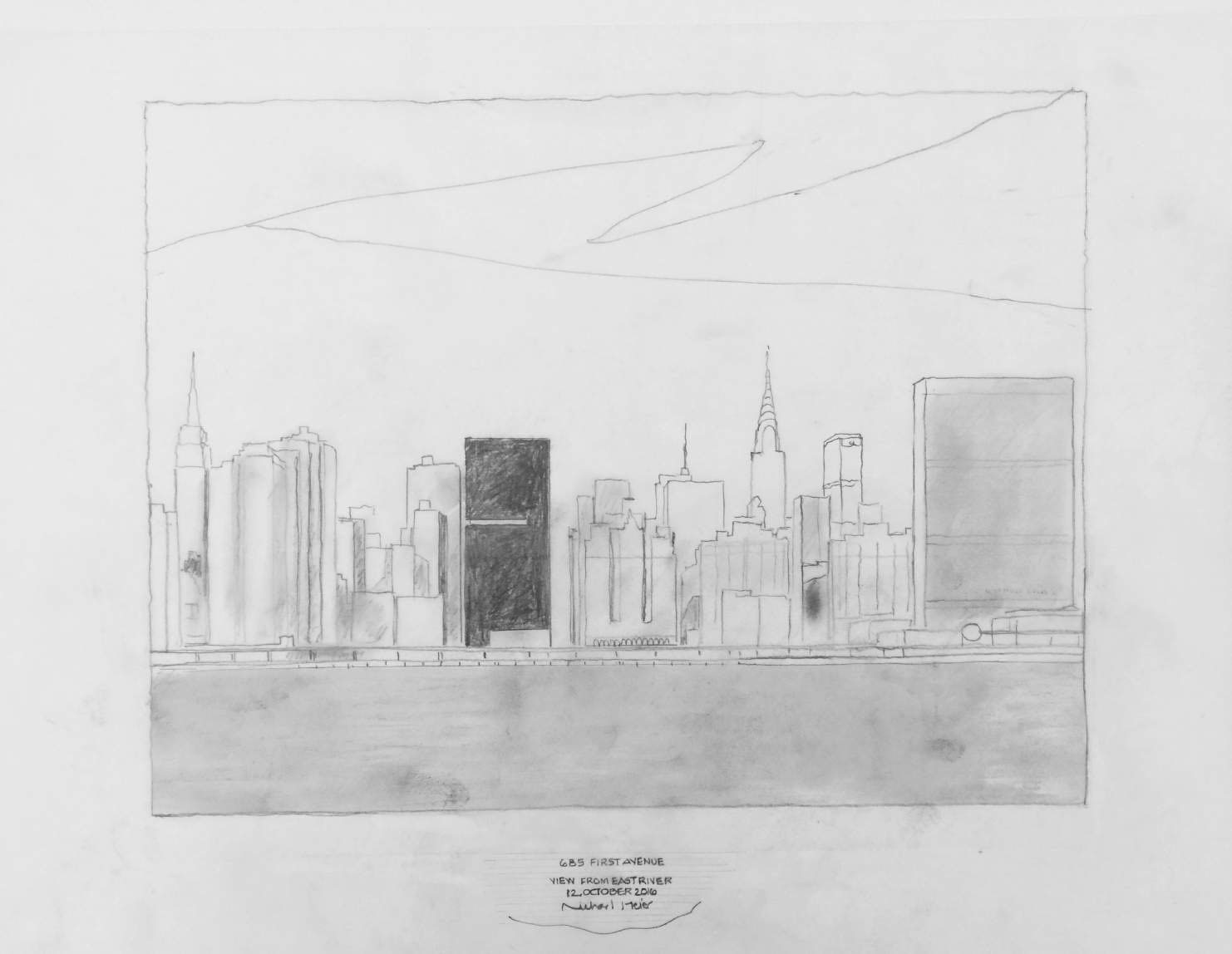 An architectural drawing leading to an indelible
imprint on the Manhattan skyline